Movember Fundraising
Afternoon tea & raffle help raise money for mens health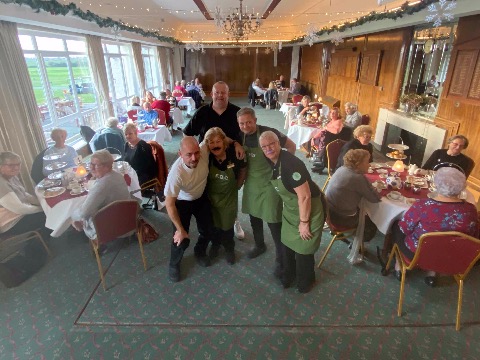 A big thank you to everyone involved and anyone who gave money to our Movember Fundraising, where we raised money for prostate cancer and mens health issues.

The boys in the kitchen all grew moustaches throughout november, "growing mo's to save a bro." We held a raffle, afternoon tea and all the staff gave their tips from a sunday lunch which in total raised £361 so again a really big thank you from us all, the results from the raffle drawn yesterday are:

1st Prize Honey roast Ham = Toni Anderson
2nd Prize Afternoon Tea Voucher = E.Cull
3rd Prize Picnic Hamper = Jennifer Sinclair
4th Prize Drinks basket = Maureen Parker

Well done next time you are at the club please collect your prize thank you.